Categories
Popular articles
Museumnacht Amsterdam, Saturday the 2nd November 2013
CATEGORY:
Festivals in Amsterdam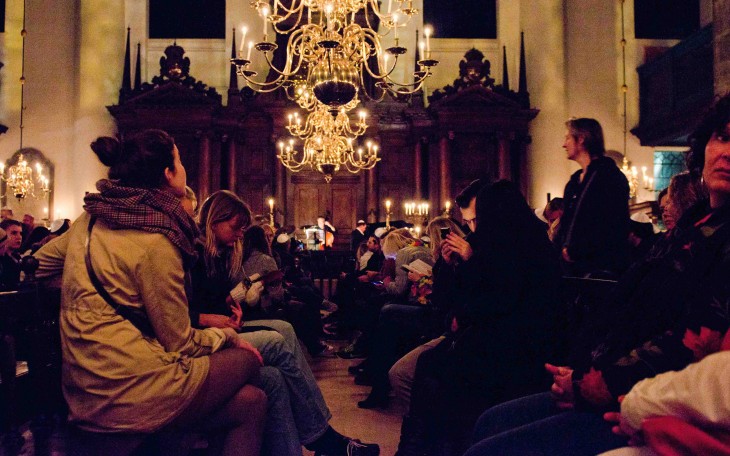 Museum Night (N8)
Started in 2000, the Museumnacht was inspired by Die Lange Nacht der Museen in Berlin and has since become one of the most popular events in the city of Amsterdam. It's the chance to be in what is usually quite a formal setting but to experience a more festive and informal ambience all in the cover of darkness. There are events for all, from film screenings, performances and the chance to dance the night away in the most unique spaces!
This is the fourteenth year that the Museumnacht is being organised together with over 45 museums in the city. It takes place on Saturday the 2nd of November from 19:00 til 02:00 when museums will open their doors to offer a special programme inspired by their collections or exhibitions.
Museumnacht strives to provide a programme to young people from 18-35 years which stimulates them to come back and visit museums. The 'N8' is a play on the word 'acht' (eight) which combined with an 'N' at the beginning then becomes Nacht meaning night in Dutch. A Museumnacht ticket includes free transport all over the city, discounts on afterparties and a free ticket to one of the participating museums (valid until December 2013).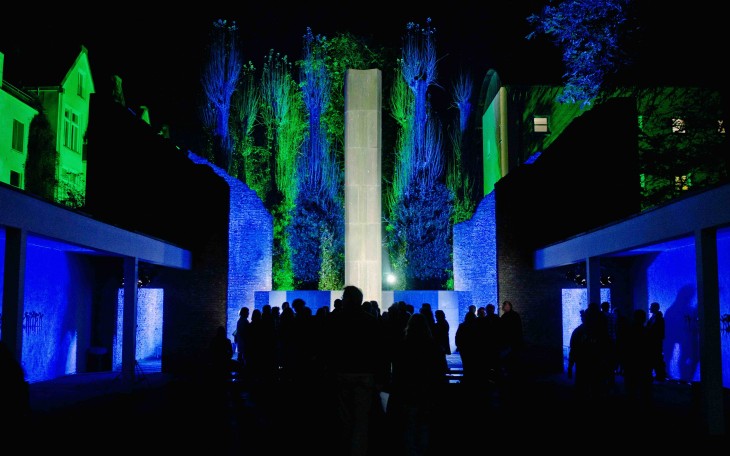 On the night
The night starts at 7pm so to avoid the crowds it's best to start early while others are still enjoying dinner! The price of the ticket includes free public transport and special Museumnacht boats so when you get your map of events it might be an idea to start from the furthest away museum and work you way back to your hotel. One museum which is always a hit is the Portuguese Synagogue as it has no electricity and is only lit by candles.
Highlights from previous years;
Young chefs from Restaurant Fifteen make recipes from cookbooks in the special collection department at the UvA (2009)
Club 33 organised an Ottoman Lounge in De Nieuwe Kerk (The New Church) with belly dancers and a real Harem which was only for women (2006)
Astronaut André Kuipers was a guest speaker in Artis zoo Planetarium. He spoke about his experiences in space and temporarily became a space-jockey by playing his favourite space music (2004)
The new film museum EYE, which was built on a site where there used to be gallows, hosted zombie workshops with Hitchcock's Suspense being the theme (2012)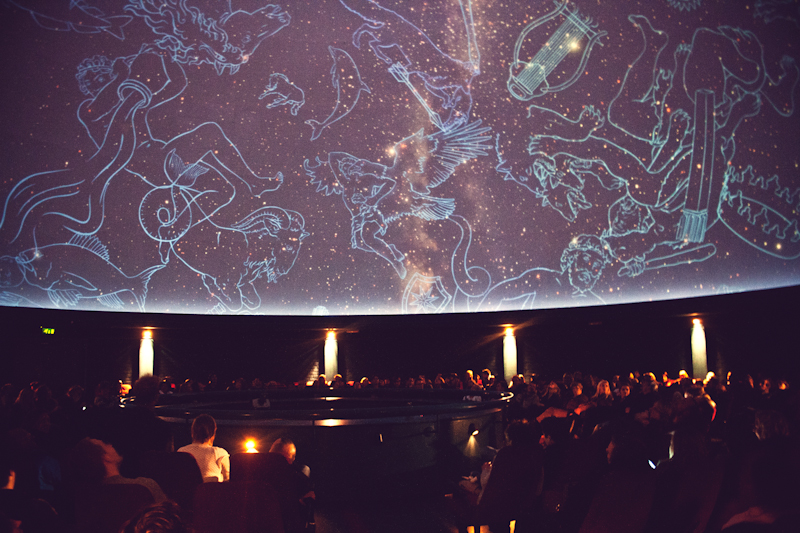 Tickets
It has sold out the last 9 years, so get your tickets as soon as you can! They are available from the 2nd of October on www.museumnachtamsterdam.nl, prices are around €17 in advance.
Locations
Museums which are popular and have been featured in the past include:
De Oude Kerk – Oudekerksplein, 1012 GX
This church is the oldest building in Amsterdam at 800 years old and was originally built to serve fishers on the river Amstel. You can take trams 4, 9, 16, 24 or 25 from Amsterdam Centraal to the Dam where it is within walking distance. You can also walk to De Oude Kerk from Amsterdam Centraal within 10 minutes.
Tropen Museum – Linnaeusstraat 2, 1092 CK
One of Europe's most renowned ethnographic museums, the Tropen Museum is a beautiful building full of ornaments and murals amongst many other interesting artifacts. It is easily reached by public transport: tram 3 or 7: stop Linnaeusstraat, tram 9: stop Eerste Van Swindenstraat, tram 10 or 14: stop Alexanderplein, bus 22 : stop Muiderpoortstation.
Nieuwe Kerk – De Nieuwe Kerk, Dam
This church is where many important historical events take place, such as the recent inauguration of the new king Willem. It is situated on the Dam and trams 1, 2, 4, 5, 9, 16, 24, 25 all stop there.
Hermitage – Amstel 51, 1018 EJ
The Hermitage is a branch museum of the Hermitage in Saint Petersburg, Russia and is located on the banks of the Amstel river. It is easily accessed via tram and metro: Tram line 9 to Waterlooplein, Metro line 51, 53 and 54 to Waterlooplein, Nieuwe Herengracht exit.
Foam Photography Museum – Keizersgracht 609, 1017 DS
This photography museum is located in the famous stretch of canals in Amsterdam. Take tram 4, 16, 24 or 25 and stop at Keizersgracht.
EYE Film Museum – IJpromenade 1, 1031 KT
This brand new building hosts the Film Museum and is situated on the north side of the Ij lake and is easily reached by a free ferry from the back of Amsterdam Centraal. Take the ferry that says 'Buiksloterweg' and you will be at the other side in 3 minutes (ferries go 24 hours a day, 7 days a week). When you step off turn left and on foot you will be at EYE in less than 3 minutes.
Rijksakademie – Sarphatistraat 470, 1018 GW
Although not technically a museum, the Rijksakademie art school may produce works which will end up in museums! From Amsterdam Central Station
take metro 51 and get off at Weesperplein.
Leave a comment